Snug's founding director, Paul Bulkeley, has been invited to speak at this years Faith in Business conference at Cambridge University. He will also be leading a workshop on Work as Worship. This years event is called Devoted Living: Work as Worship...
Read more
---
https://www.youtube.com/watch?v=J-h54DZOg0k&feature=youtu.be Here is a video of a presentation given by Snug's founding director, Paul Bulkeley, delivered in Winchester to the RIBA South. It explores our approach to success and provides an overv...
Read more
---
Global business consultants McKinsey recently conducted what they believed to be (at the time of writing) 'the most extensive and rigorous research undertaken anywhere to study the design actions that leaders can make to unlock business value.' Its...
Read more
---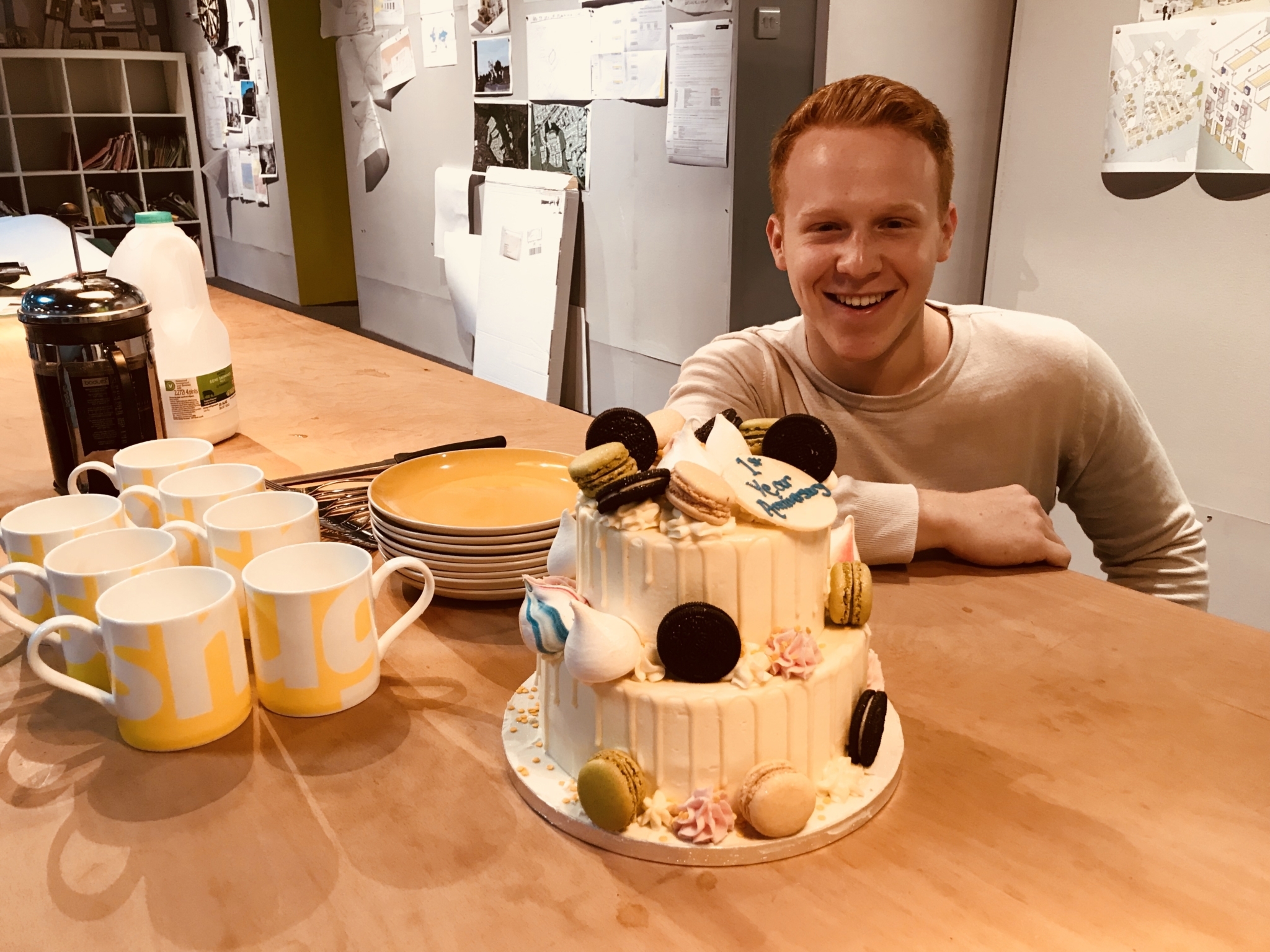 We came in this morning to discover Robin celebrating his first anniversary.....of working at Snug! #lovewhereyouwork...
Read more
---
Paul Bulkeley, Snug's founding director, will be delivering a free seminar on 'Business as Ministry' in Guildford on the evening of 28 June. Paul is passionate about the economic, social and spiritual potential of business. He says, "It is deeply r...
Read more
---
We received these two wonderful sketches from site today. We love the power of sketching, what we call 'thinking on paper'. It is great to see a contractor who is confident to sketch. They may not have intended to create art but we think they are bea...
Read more
---
Snug's founding director, Paul Bulkeley, has been interviewed for a fascinating article by the Royal Institute of British Architects on architects fees and how these can better align with client priorities. See the link below to the article: https://...
Read more
---
We are pleased to support the launch of a new organisation called BizMin which launched its website www.bizmin.org on the 31st October, the 500th anniversary of the Reformation. The organisation is committed to promoting 'business as ministry', encou...
Read more
---
The Royal Institute of British Architects @RIBA has selected Snug Architects as one of only nine practices to be a #RIBArolemodelpractice for the profession. The Practice Role Models, published on the RIBA's website architecture.com, were selected to...
Read more
---
Over the last 2 weeks and earlier in the year Snug has played host to four work experience students; Matthew, Dan, Jonah and Anna, all from different schools and at different points in their education - GCSE and AS Level. Each student was given the ...
Read more
---