It is great to have completed the eco refurbishment of our studio in Totton. The project sought to create an improved working environment, significant reduction in our carbon emissions and additional workspace.
A key element of the project is a 10kwp solar panel installation that will meet 100% of our summer electricity use. We have also added both external and internal solar shading to control solar gain.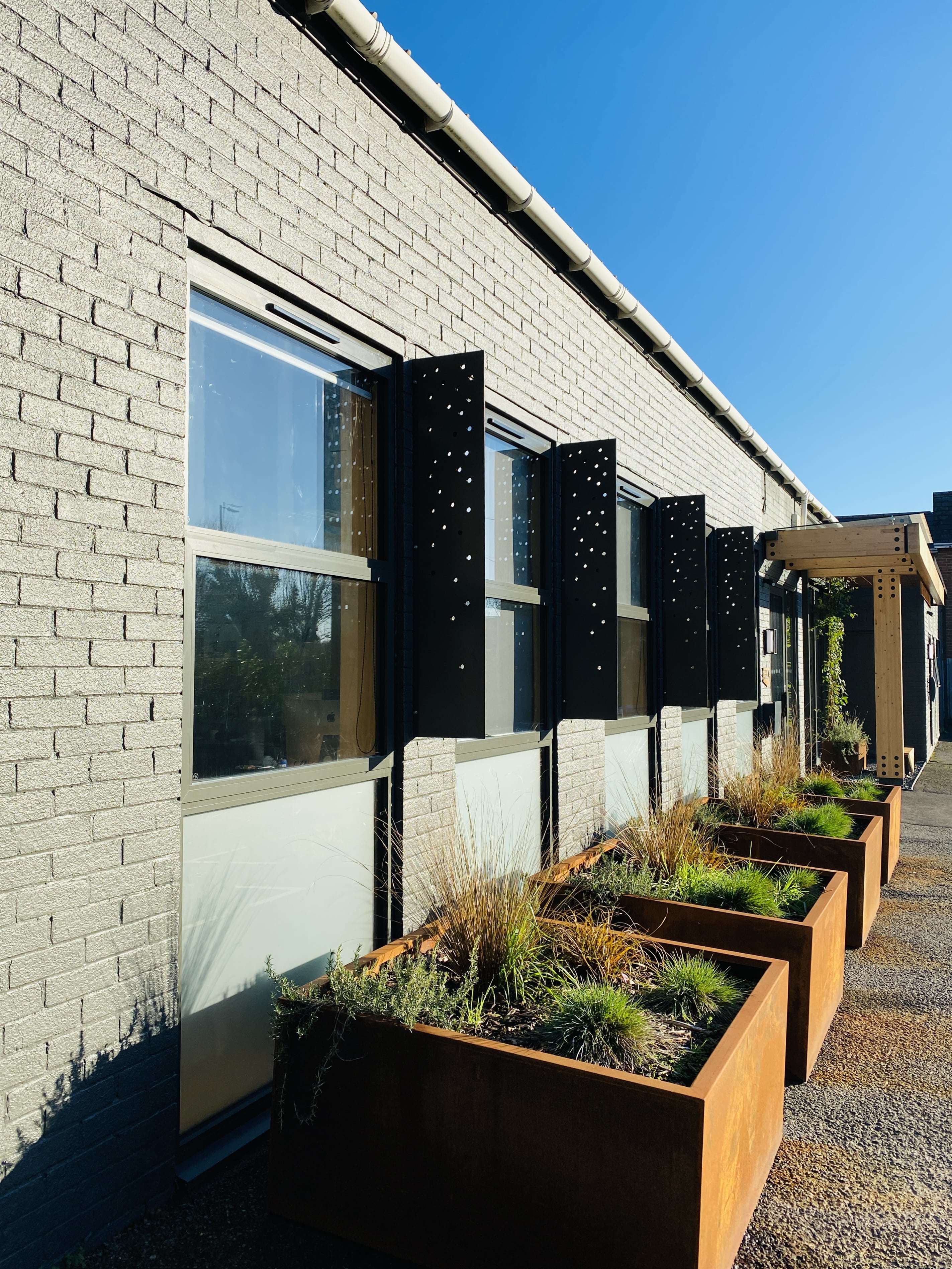 We have created a new kitchen/dining room that opens onto an outside dining area.
You are welcome to pop in for a coffee and say 'hello'...