We are proud of our story. Over the past twenty years Snug has achieved a lot. We love what we do and are satisfied with what we have achieved for our clients. Critically, we are still hungry to press on...

Snug started small, believing that those who are faithful in the small things will go on to do greater things. This has proved to be the case.
The journey so far has been a great adventure and we love the process of growing a successful business, as much as we love designing. For us success is being able to work in accordance with our values every day. This principles-based approach to our work has served us well and we place a high value on integrity.
Snug's story began with a small but courageous property development called Shechem. Snug's founding director, Paul Bulkeley, had always been entrepreneurial and, unable to get on the housing ladder, determined to build his own house. Instead of building one, however, he got planning permission for a pair of highly original one-bedroom town houses on a 10m x 10m postage stamp of a site.
It was this entrepreneurial spirit that launched Snug, and it remains one of our defining characteristics. Paul founded Snug in 2003, part way through the construction of Shechem and one year after qualifying as an architect. There was still a lot to learn and that necessitated humble beginnings.
Shechem was one of an exclusive collection of high-quality infill housing schemes in Winchester which pioneered what we call 'contextual modernism' - contemporary housing that fits its context whilst enjoying all the spatial benefits of modern design. This is why we are called Snug; our work fits people and places snugly, whatever the scale. Shechem was the first Snug project and reveals much of our design ethos. It was a great start.
While building Shechem, Paul and his then builder, Ben Chainey, decided to do a few more developments. It was a great way to learn the business and threw them both in at the deep end. They delivered several of their own property developments and sold their last unit in July 2007. This turned out to be good timing, only a few weeks before the start of the credit crunch. They determined to focus on the now fast-growing architecture business.
In 2009 Ben left the family construction company and joined Snug Architects full time, focusing fully on his role developing the technical disciplines of the practice. After only a few years Paul had built his own home and they had together completed several small property developments. It had given them a great grounding in the pragmatic realities of the development industry and real empathy for their clients.
Like many young architects, establishing their practice, Paul taught architecture part time. Unlike most, Paul led on the creation of the first Civil Engineering and Architecture M.Eng at the University of Southampton. This was a ground-breaking course that provided an academic pathway into both disciplines. Amongst the first cohort of graduates was Mike Worthington. He came to work for us and, some ten years later became Snug's third director.
Paul at a Schools Workshop
Every architect loves to build a one-off house and our first one proved to be significant. What became known as the Stealth House was a pioneering and unique piece of contextual design that established one of our core design principles, what we call 'shrink wrapped function'. We are forever grateful to our clients for putting their full trust in us. It paid off, and some ten years after the house was finished, we were delighted to hear them say that they still loved it and wouldn't change a thing. Designing bespoke private homes remains a passion of ours.
Stealth House
Modern Extension
The Hermitage
Hanlin House
The next big moment was Snug's first commercial housing development. It was a scheme called Parkwood, on behalf of Bargate Homes. It arguably remains the most contemporary housing scheme in Winchester. It challenged more conservative housing models and established our credentials as innovative architects who bring a fresh approach to development. This led to other projects with Bargate, including two more traditional schemes that explored a modern Hampshire vernacular and refined our approach to aligning value.
The Limes, Winchester
Station Yard, Sutton Scotney
In 2012 an exciting and ambitious new developer called PegasusLife set out to 'rethink retirement living' in the UK. We were delighted to be selected to work with them from the outset and delivered their first completed project at Woodlands in Canford Cliffs, Poole. We have continued to work with them on developments that include a beautiful scheme at the heart of the New Forest National Park. It is great to work with clients who have a strong design ethos and are ambitious for quality place making and the wellbeing of their community.

Woodlands, Canford Cliffs
The Landing, Poole
Holmwood, Brockenhurst
In 2016 we made the decision to leave Winchester and purchased our own office in Totton. It has been a great move for us, creating room to expand and great access to the South Coast. We now work on projects across the South of England.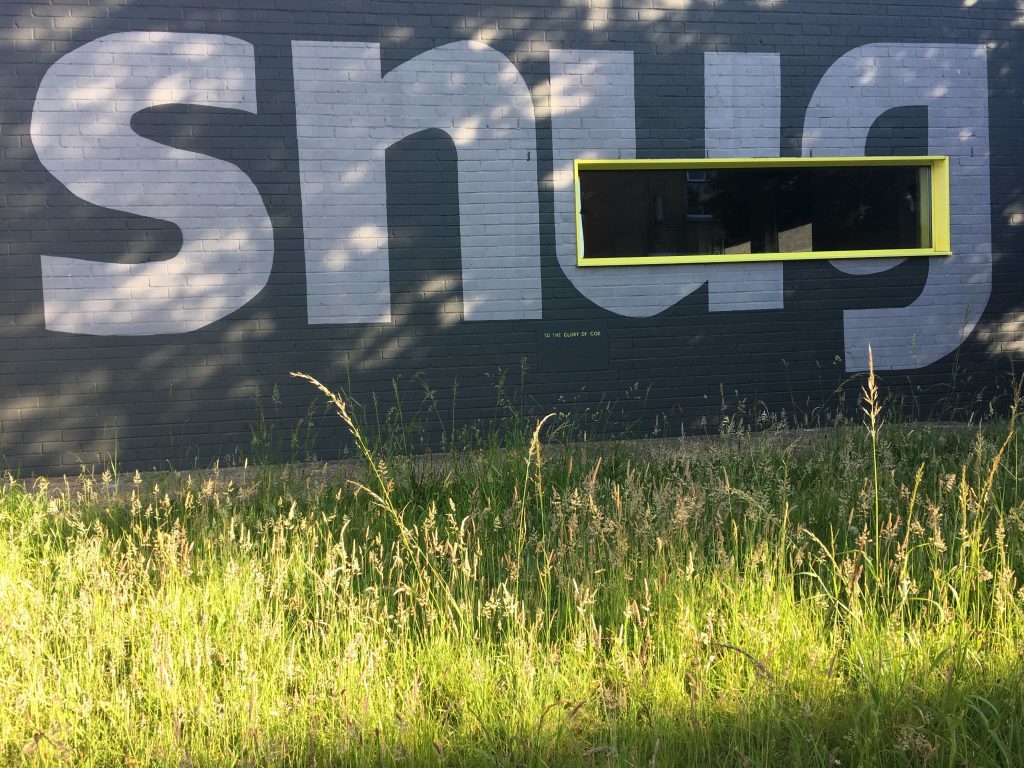 Our Studio
Soon after moving we won two important projects. Ironically, the first was in Winchester. It was Winchester City Council's largest social housing scheme at The Valley, Stanmore. The project has allowed us to develop innovative new housing typologies on a large scale and complex site using BIM Level 2, a 3D workflow.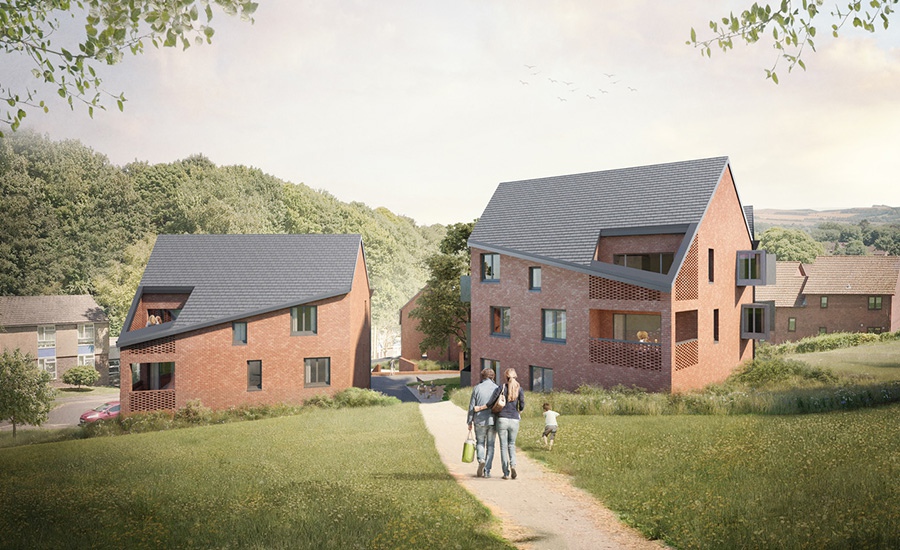 The Valley, Winchester
The Valley, Model
The second was the Milford-on-Sea beach huts. This was won through collaboration and became a ground breaking piece of sustainable design through its innovative approach to inhabited infrastructure. The project has gone on to win a host of national and international awards, including a Civic Trust Award and a coveted Architecture Masterprize. It quite literally put Snug on the map!
Milford-on-Sea Beach Huts
Graphic Concrete
The project was won as a result of our new approach to collaboration, inspired by the rhino and the bird. As a relatively small, dynamic and design led studio, we know that we are stronger in collaboration with others. It has proved to be a successful approach. In 2017 we worked collaboratively with JTP architects to deliver a public consultation and master planning process for the Silver Hill area of central Winchester and, we have gone on to win a large regeneration project with them.
The Rhino & Bird
Manydown, Basingstoke
Masterplanning
This was also the year that Snug was selected as one of only nine RIBA Role Model Practices. It was hugely satisfying to have not only our work, but also our approach to work, recognised by our professional institute. This has given us a voice, as well as increased opportunities for thought leadership within our industry.
Paul Speaking in Budapest
One of the biggest growth areas in our industry in recent years has been Prior Approval office to residential conversions. It is an area that many design led architects have sought to avoid, questioning what if any design opportunities office to residential conversion could offer. At Snug we are committed to creating better places to live for everyone. That means we get involved in every part of the industry and seek to make it better. We were fortunate to work with the Ocea Group from their inception. They have expanded fast and in 2018 we designed 2% of all Prior Approval conversions in the UK. It has taken us back to our entrepreneurial roots, but on a huge scale, repurposing tired buildings and bringing genuinely affordable housing to the market.
Finding innovative ways to make homes affordable is in our DNA and today we are working across the housing sector creating housing developments that are rethinking affordable housing provision.
Developing well considered, efficient designs that deliver value for all parties is something we proactively pursue. We have always had a reputation for being both design led and commercially savvy. We believe it is a powerful combination.
Acorn House, Basildon
Coates House, Nailsea
Although our core business is housing, we also work with a range of charities, communities and churches to deliver projects with a clear social purpose. These range from supporting Neighbourhood Plans, through to the design of new and refurbished churches. Working directly with people of purpose inspires us, and we are passionate about supporting communities to express and achieve their dreams. In addition to our core services we are also good at delivering engaging workshops and consultation events that help communities' express vision and build consensus, enabling organisations to deliver on their social purpose.
Highfield Church, Southampton
St Barnabas, Winchester
Petersfield Masterplan
Like most architects we also aspire to work on nationally significant public buildings that align with our values. In 2017 we spotted the international design competition for The Wall of Answered Prayer, a national monument of hope at the heart of the nation. As a practice that is actively based on Christian values the project captured our imagination. To our delight, we were shortlisted down to the last five from 134 international entries and, after two-years, we went on to win the competition. It is a huge privilege to be selected to design and deliver such a ground breaking and nationally significant project. It marks the beginning of the next chapter in our story.

Eternal Wall of Answered Prayer
Snug has grown consistently from humble beginnings. Our DNA has been refined but remains largely unchanged. We are as committed as ever to our core values and remain a principles-based business.

We are our team. Today we are a talented and eclectic team of seventeen, including architects, technologists and designers. We are excited about the future and will continue to grow and develop as opportunity presents itself. We hope you feel inspired to become a part of our story...
"We put our absolute trust in Snug to deliver our dream home. They absolutely delivered."
Domestic client, New Build House
"...what inspires me the most is that you come into an existing situation, understand the 'landscape' and skilfully re-work what is there, taking in all aspects of people and environment, and make it so much better – and that's an amazing gift..."
Member of St Barnabas Leadership Team
"This was an ambitious project and Snug have yet again achieved something special, creating a contemporary scheme that excites and inspires"
Managing Director, Bargate Homes