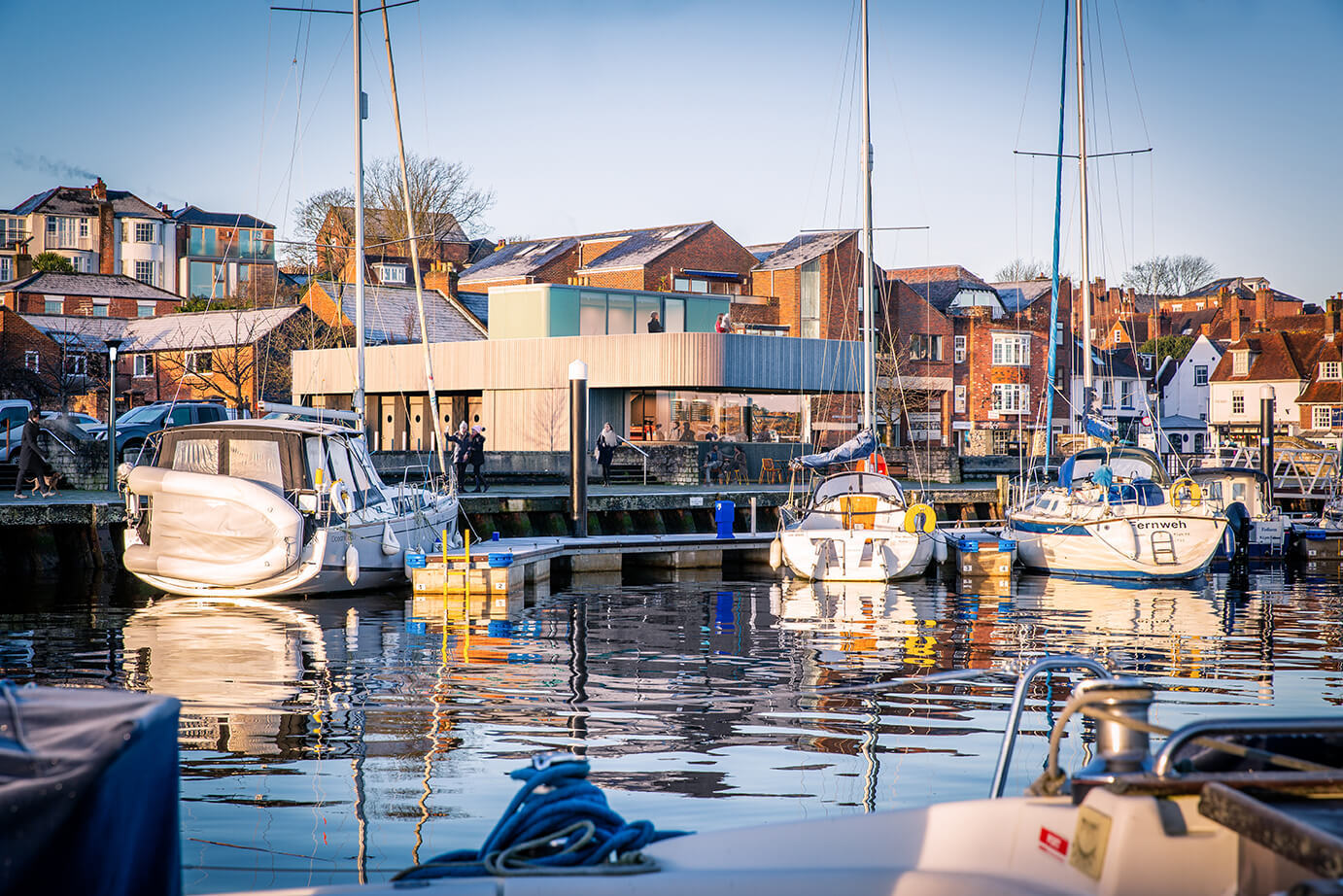 Lymington Quay
A waterfront cafe, public toilets and shower facilities in Lymington.
Lymington Quay replaces the councils existing toilet and shower block with a more modern facility. The design was developed through extensive engagement with both stakeholders and residents and includes a new cafe and roof terrace. This is a highly constrained site and the building sits in the location of the existing building, integrating with the existing carparks, public realm and a section of the sea wall.
The building provides 7no. improved modular shower facilities for visiting yachtsmen and 7no. improved modular public toilets, including accessible and family facilities. In addition to these replacement facilities a new waterfront cafe/bar has been created on the Quay with a cantilevered roof terrace that creates a covered seating area on the quay. This will give a new focal point to the Quay and allow visitors and residents to enjoy unprecedented views down the river. We also hope the project will be a catalyst for wider cultural change at The Quay, stimulating activity on the waterfront at all times of the year.
The project is seeking to achieve ambitious environmental credentials including greywater harvesting and zero carbon operational energy.
"The plans developed by Snug Architects were innovative, and closely followed a difficult brief for the area, and we are grateful for their work on this challenging project"
Cllr Heron