St Winfrid's Church
A major refurbishment of a Grade 2 Listed 20th Century Church in Totton
It was a huge privilege for us to work with the team at St Winfrid's to breath new life into this stunning early 20th century Grade II Listed building.
As our local parish church, just round the corner from our studio in Totton we had always admired the buildings simple brick envelope. Nothing however prepared us for the raw power of the interior. Two massive brick arches span the full width of the sanctuary separated by a series of smaller arches that support the pair of balconies and frame the space. The simplicity and scale of the space, flooded with natural light from either side is both uplifting and grounded. We wanted to reinforce this.
What the existing building lacked was a coherent and contemporary entrance experience adequate for this new expression of church in the building. We integrated a more legible and generous lobby, a new cafe, flexible hall and new toilets, significantly improving the functionality of the building and warmth of welcome. The new cafe occupies redundant space between the outer arches and serves to activate the buildings frontage.

The result is renewed church, whose building helps to provide both an inspiring place to worship and a warm welcome at the heart of our community.

Elegant and honest brick arches form and enclose the sanctuary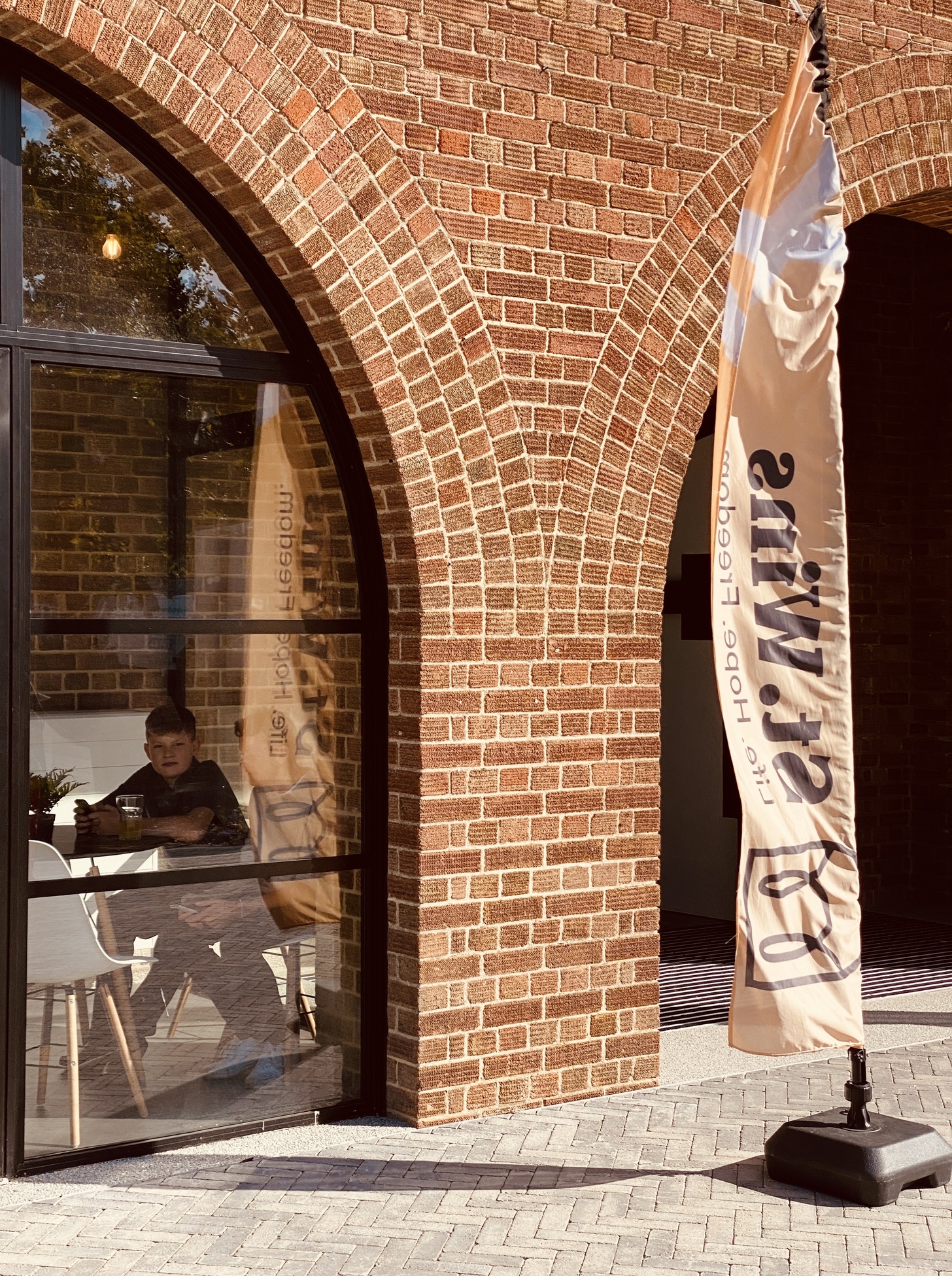 The building is characterised inside and out by load bearing brick arches of varying scale
The new cafe inhabits the space between the inner and outer arches
There is a welcome and warmth to this place...
...and an inspiring place to worship.