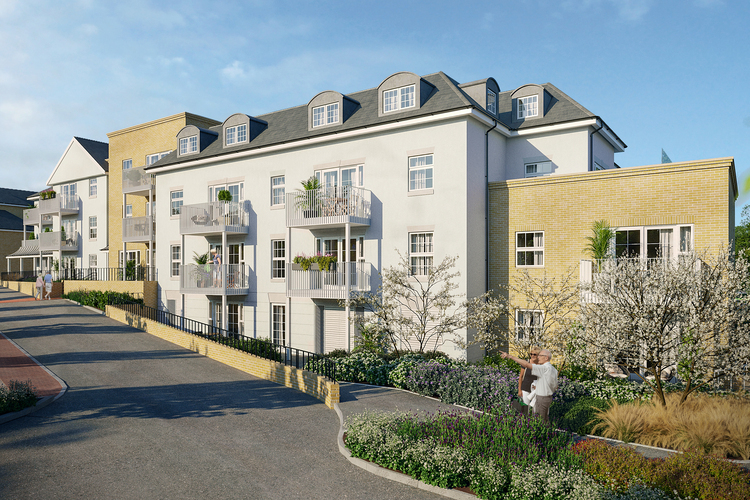 Stanford Hill
A 44 unit high-end retirement living scheme in Lymington, for PegasusLife
Stanford Hill is a 44 unit high-end retirement living scheme for PegasusLife, located on Stanford Hill in Lymington, Hampshire. It is comprised of 15no. 1 Bedroom apartments, 29no. 2 Bedroom apartments, 1no. Guest Suite and an Owners Lounge with south facing terrace and communal gardens.
The schemes traditional architecture reflects the town centres Georgian heritage. Universal access has been provided throughout the building, with ramps at entrances and level thresholds at patio doors. There are 10no. electric vehicle charging points provided in the onsite residents parking area and an innovative ground source heat pump system for heating and cooling the apartments.
The project was delivered in a 3D workflow allowing an increased level of coordination and improved quality of highly accessible and legible BIMx working drawings were provided to the contractor. This allows significantly improved understanding of the design by contractors and their supply chain.