We are delighted to announce that our planning application for a new outdoor activities building for CMC Adventure has been approved by Snowdonia National Park Authority. This new facility forms phase 1 of the sites transformation and will allow this...
Read more
---
We are pleased to have secured full planning permission for a significant retirement living development in Maidenhead on behalf of PegasusLife, part of the Lifestory Group. The development provides 44 one and two bedroom apartments and a guest suite...
Read more
---
We have submitted a full planning application for a substantial new country house that replaces the dilapidated Westbury House. The property provides a modern multi-generational property at the centre of this historic estate on the edge of the Meon R...
Read more
---
Wrays Farm is a residential development in a semi-rural setting. The proposal builds on an analysis of the local patterns of development and principle typologies that are prevalent around historic farms in the area. The proposal specifically builds o...
Read more
---
CMC Adventure is a Christian-run outdoor education centre situated within the Parc Cenedlaethol EryrI /Snowdonia National Park, Wales. The existing buildings were deteriorating, impeding the charities operation and limiting future expansion. We were...
Read more
---
We have submitted a full planning application for a 44 unit age restricted development for Lifestory, comprising 11no. 1 bed and 33no. 2 bed units and communal accommodation. The design creatively responds to a detailed analysis of the local suburban...
Read more
---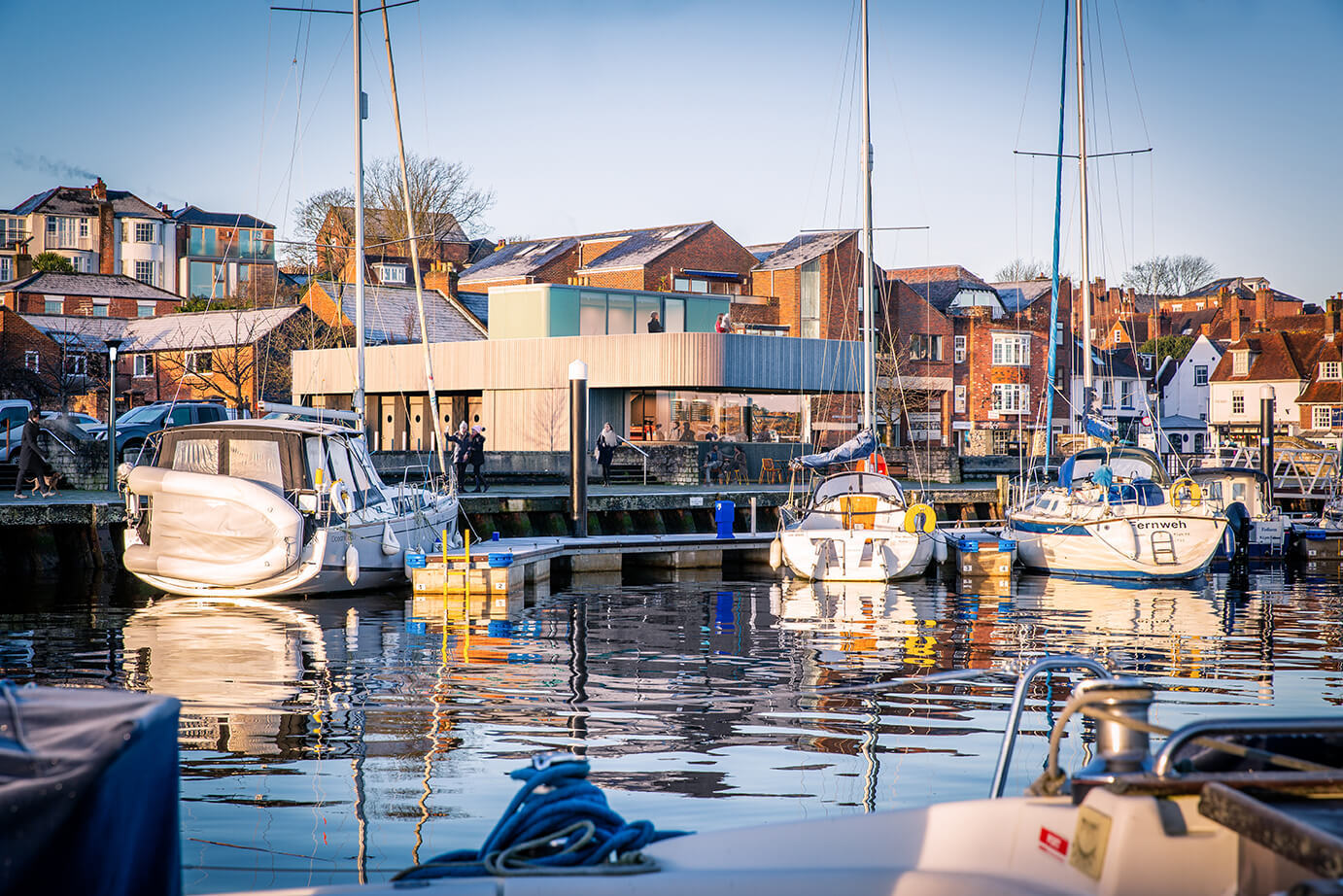 We have submitted planning for the replacement toilet block at Lymington Quay. The project replaces the existing toilets and showers with a more modern facility. The design has been developed through extensive engagement with both stakeholders and re...
Read more
---
Permitted Development is changing and it creates new opportunities for developers. What are the changes? Since the 31st of August 2020 it has become possible for 'owners of vacant and redundant freestanding buildings of a footprint of up to 1000 squa...
Read more
---
We are pleased to see Basingstoke and Deane planning committee yesterday resolved to grant planning permission for up to 3,520 homes together with a 250-acre country park at Manydown, a new extension to Basingstoke in Hampshire. The decision was take...
Read more
---
Since April 2019 Local Authorities in the Solent Region have stopped granting planning permission for any development which would result in 'an increase in overnight stays.' This means no new houses have received planning permission in the south of E...
Read more
---